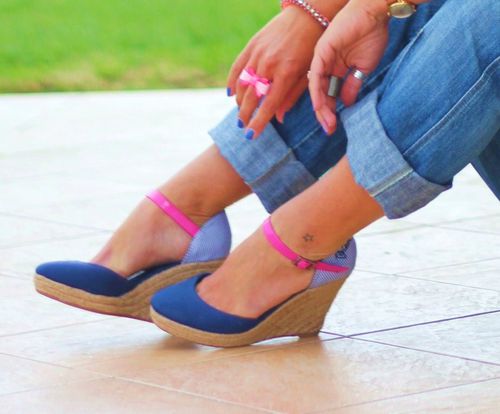 Quelle joie de voir les compensées fleurir à nouveau à nos pieds...elles sont tout un symbole pour moi! Comme le Phoenix renaît de ses cendres, les compensées font leur grand retour et c'est tant mieux.!!! J'ai choisi les miennes en couleur car depuis mon plongeon dans la blogosphère, difficile d'y échapper... On m'avait pourtant affirmé que le noir m'allait si bien... erreur, votre honneur!
Bon, tout ce topo pour vous dire que les compensées ont la fâcheuse tendance à me replonger dans les années 70: les hippies,les jeans flare,la camionette Volkswagen peinturée de fleurs multicolores, les cheveux longs,Woodstock...l'insouciance, quoi!!! Vous l'aurez compris, j'adoore mes compensées, et vous alors, c'est quoi votre style de compensées?
Summer wedges tend to flourish everywhere again reminding me of the blessed period of the seventies when the flower power reigned, when hippies were showing off in their flower-painted Volkswagen vans and when the carefree attitude was 'in'!!!
Well,to tell you the truth, I must confess I've been feeling great ever since I got these wedges!!! I happened to have picked a coloured pair because I could never go back to black as my only colour again...becoming a bloggger has forever changed my point of view...thank God!!! What about you? What kind of summer wedges are you in the moode for?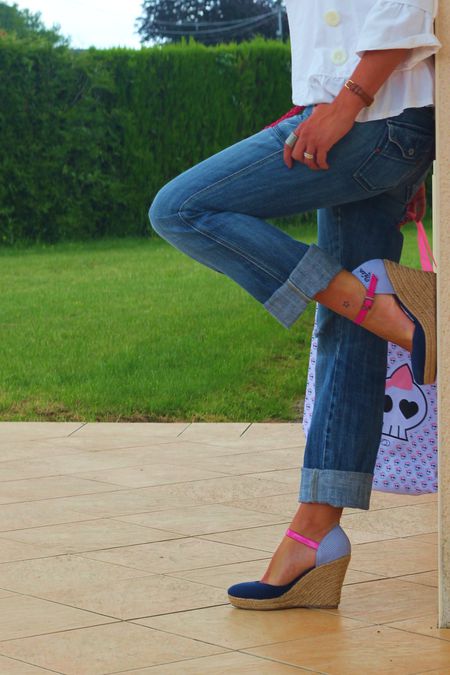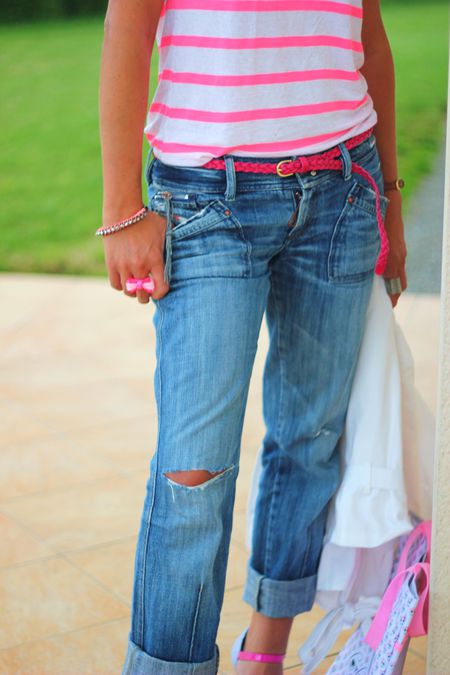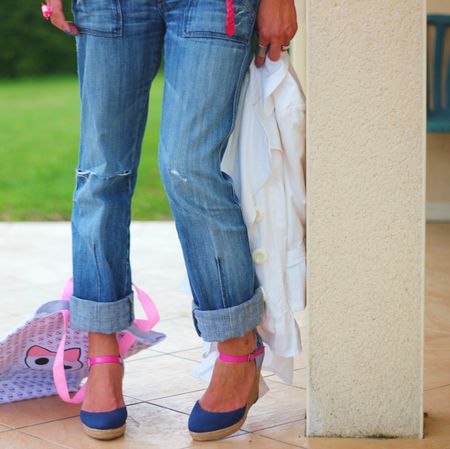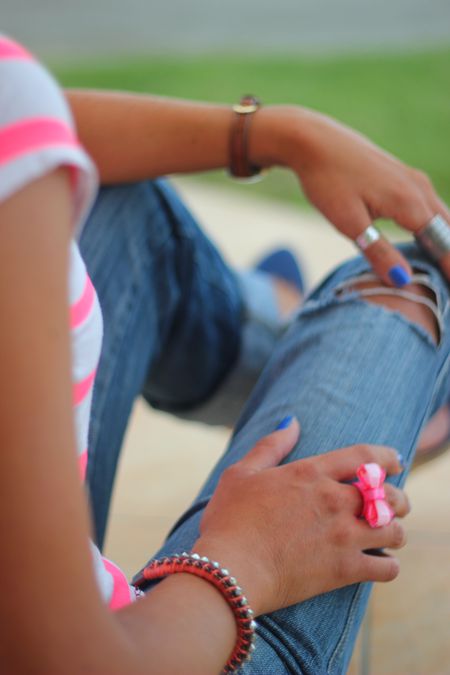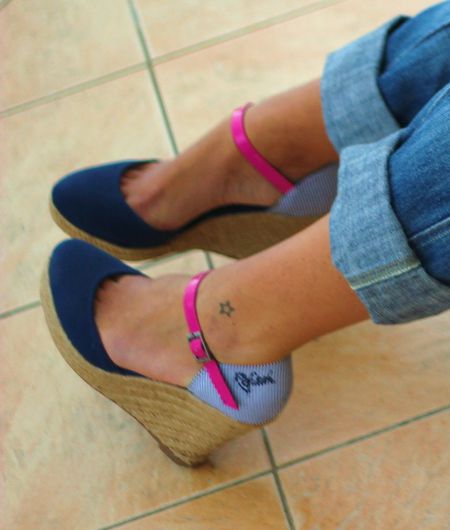 Veste VILA jacket
NAF NAF neon tee
DIESEL jeans
CHAUSSEA bag
Bague noeud (cadeau) bow ring (gift)
H&M bracelet
IKKS ring

Compensées REFRESH wedges ici/here