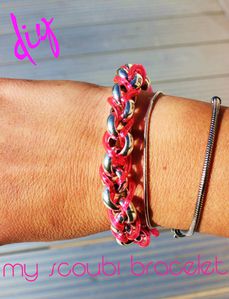 Un petit DIY bracelet scoubidou rose à partir de mon bracelet Agatha. Super simple, sympa & rapide pour un résultat assez mimi & dans l'air du temps.
Il vous faut un scoubidou de la couleur de votre choix, un bracelet à maille. On commence par passer une maille sur deux dans un sens puis on retourne dans l'autre sens, un 'pitit' nœud et le tour est joué !!!
Mon inspiration ? Asos, avec ce bracelet caoutchouc; eux ne l'ont fait que d'un côté, après vous faites comme vous voulez, quoiqu'il en soit, il sera unique et vous aurez passé un bon moment.
A little DIY on how to turn a chain bracelet into a scoubidou bracelet…easy as pie…
All you need is a scoubidou string, any colour will do and a links bracelet: you start by passing the first string in the first link, one in two, on one side and then you go back passing on the missed link, one in two again and "voilà"!!!!
I got my inspiration from this Asos bracelet, so you can do one half of the bracelet, it's up to you!!!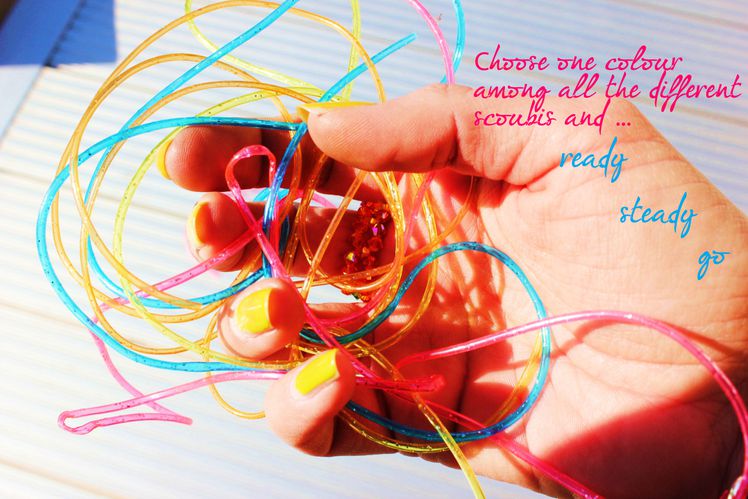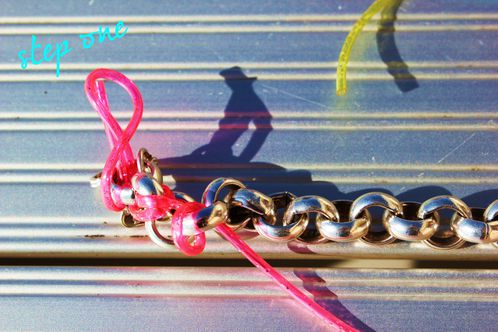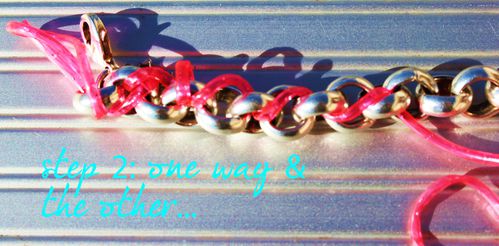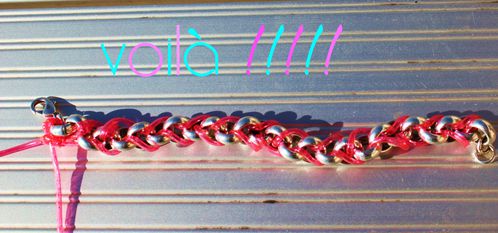 my inspiration, from Asos chain rubber bracelet :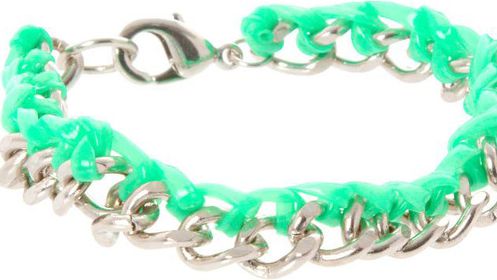 your turn to play now!!!