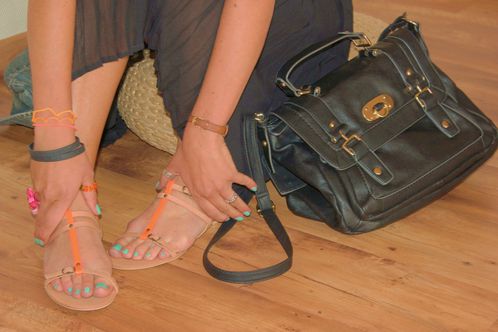 Hello les filles, s'il faut que j'attende le retour du soleil, je ne suis pas prête de pouvoir vous présenter mes nouvelles acquisitions, à savoir ma robe plissée et mes fameuses sandales fluo et vous me connaissez, là, je ne tiens plus alors je me lance:
Hi girls, I just couldn't wait for the sun to be back to show you my latest pleat dress and new pair of sandals. So here they are: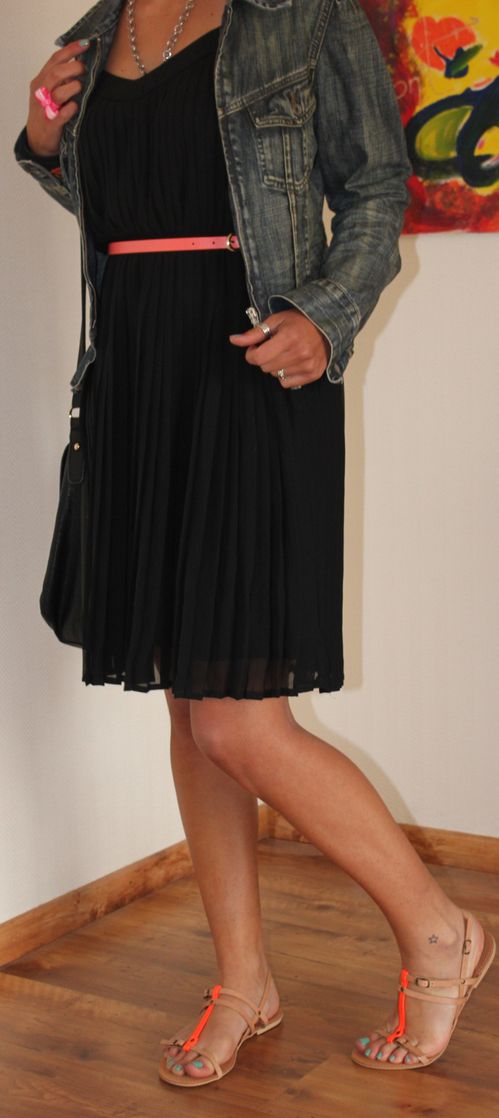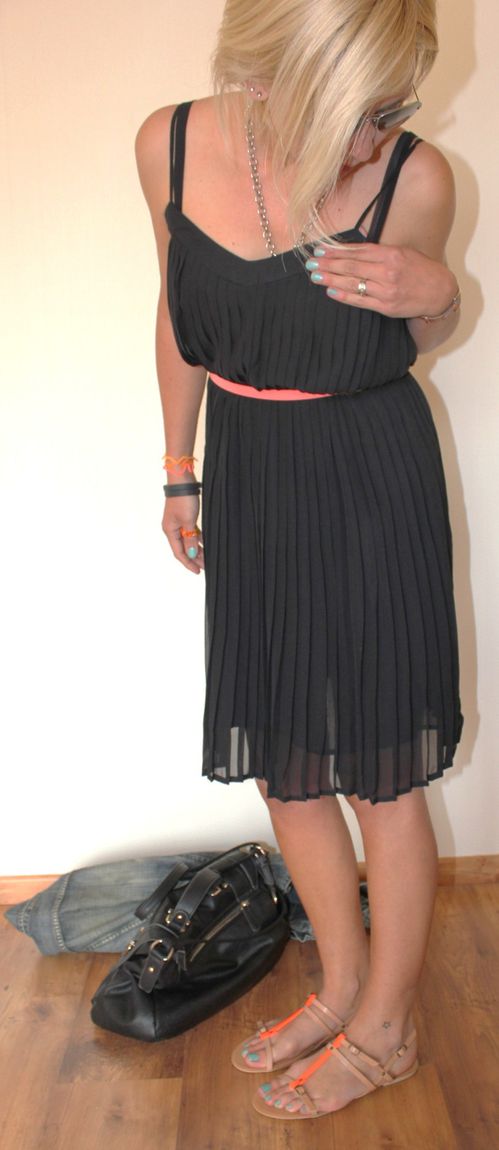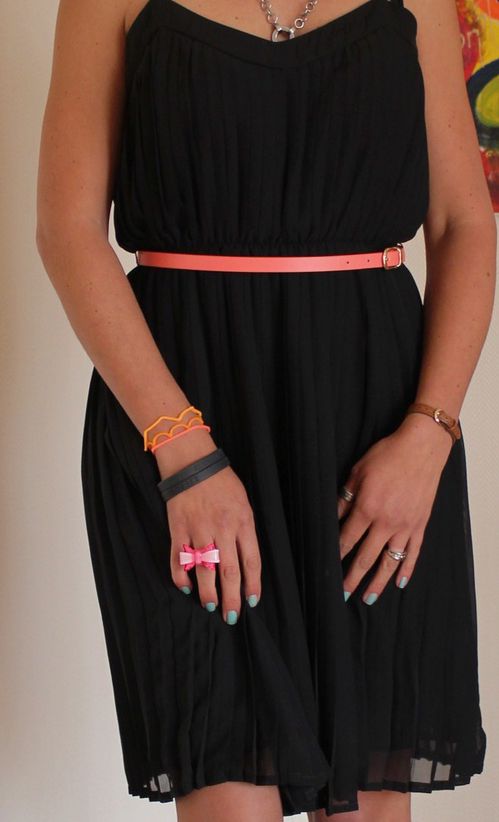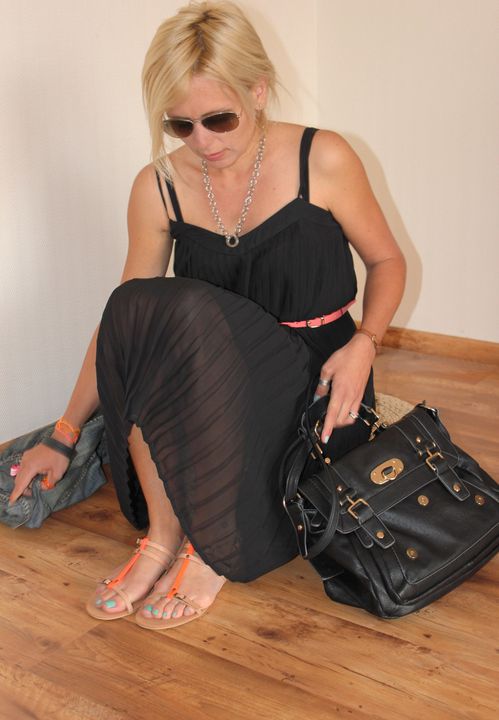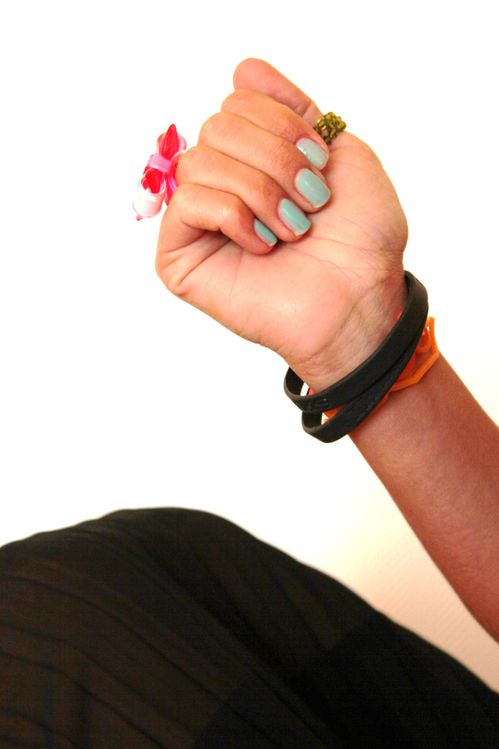 Robe plissée MANGO pleat dress
Veste en jean LIBERTO jean jacket
TEXTO sandals
IKKS bracelets
MORGAN satchel bag

Dans le même genre que mes sandales TEXTO( shoppées en boutique à 39,99€)& disponibles également en rose fluo, je vous ai dénichées le même style dispo en jaune et rose fluo sur NEW LOOK, à seulement 29,99€!!!
By the way girls, I found you the same type of neon sandals (also available in their pink version) a bit much cheaper but in the same spirit as the TEXTO's on the site NEW LOOK where you can order them for only 29,99€, what a bargain!!!