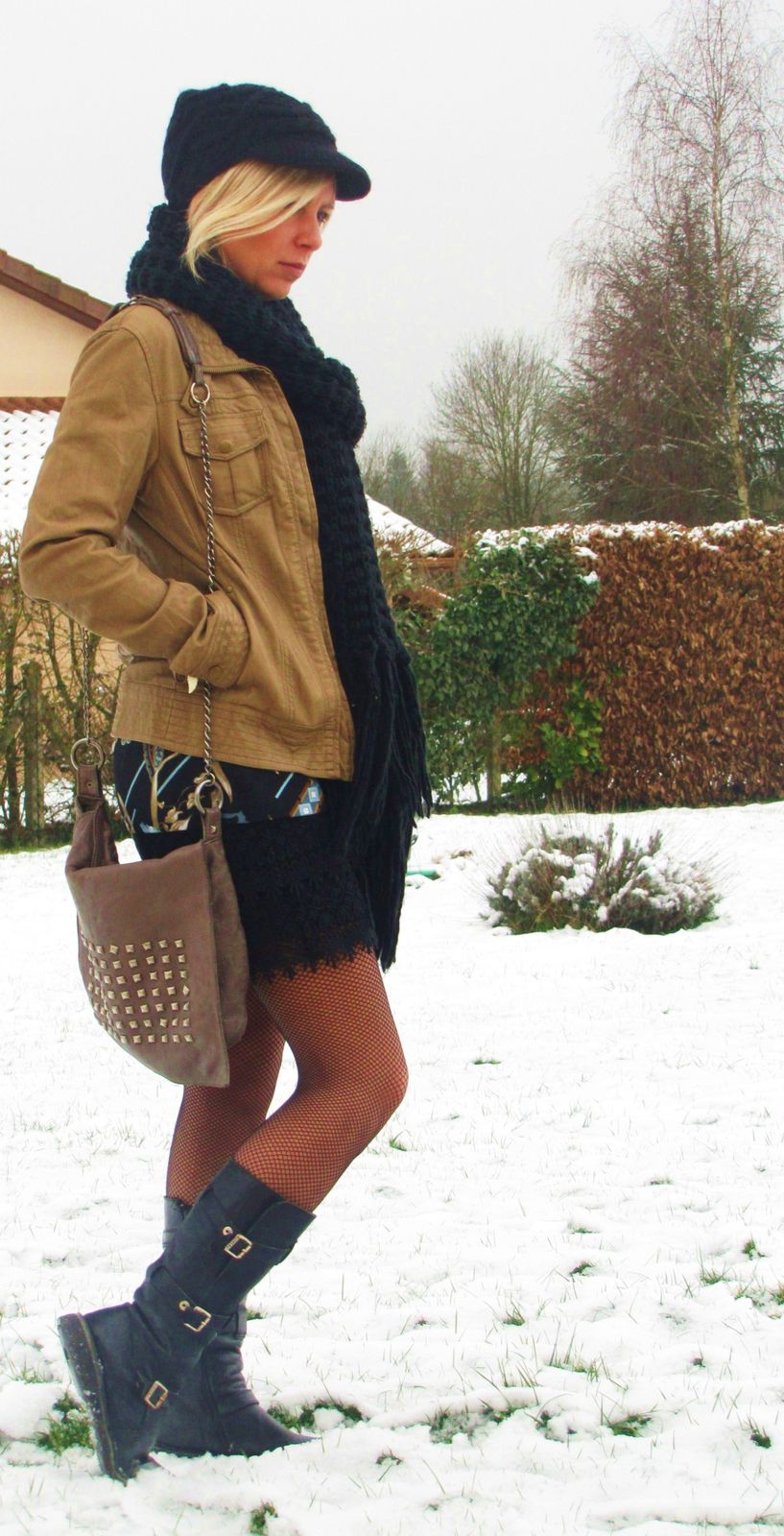 Vous connaissez l'effet qu'à la neige sur les enfants, ben, c'est grosso modo la même chose sur moi, !
Retombée en enfance dès les premiers flocons tombés, je me sens d'humeur cabotine et tel Gavroche, j'aurais envie de faire des ricochets dans l'eau (qui se trouve être gelée) et d'entamer une jolie chanson, sauf que, réflexion faite, je bosse jeudi et je ne veux pas qu'une tempête glaciale s'abatte sur ma région alors vous vous contenterez des images, j'ai coupé le son…
I'm feeling like Gavroche today, supra excited by the sight of snow capped gardens and landscapes all around me, feels like being a kid again, feels so good indeed. Gosh, I want to sing my joy out loud, except that I'm supposed to be working on Thursday, and I would not want to see an ice storm spread over our heads, just because I started singing so I guess the pictures will do, sound off...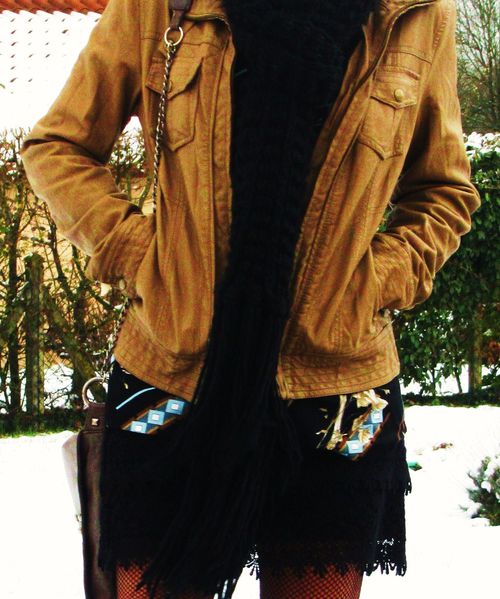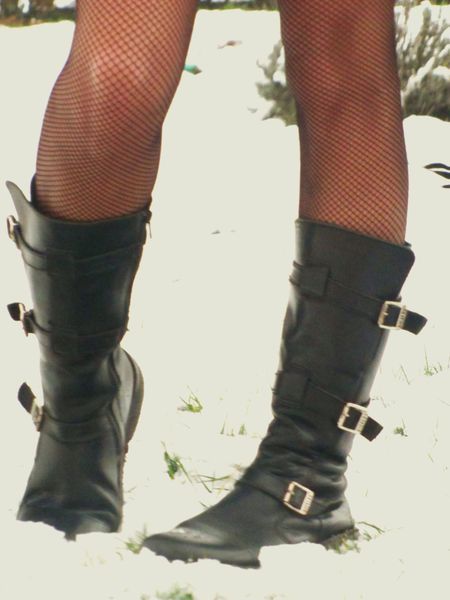 Bonnet laine Esprit woolen cap
Echarpe Pimkie scarf

Veste Défimode jacket
Chemise vintage de mémé vintage shirt
Jupe Ikks dentelle skirt
Bottes Kickers boots
Sac Ikks bag